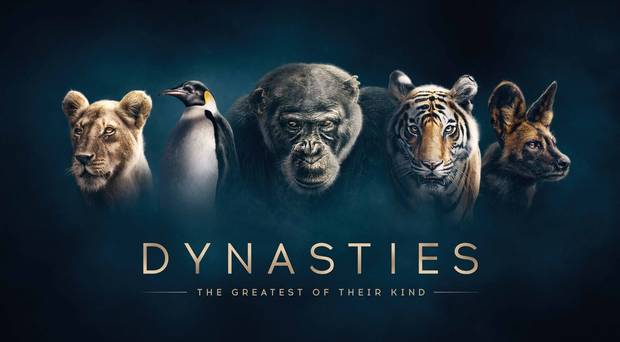 BBC ONE DYNASTIES // DAVID ATTENBOROUGH
It has been an honour to score the BBC One series 'Dynasties', presented by Sir David Attenborough. The score has been a labour of love working with my good friend and co-composer, Will Slater.
The flagship series will be first broadcast in the UK on November 11th, 2018 at 8:30pm, then broadcast worldwide soon after.
The Soundtrack will be available very soon on Silva Screen records.
Here's some info: Sir David Attenborough brings you Dynasties, the new series from BBC Earth.
Follow the true stories of five of the world's most celebrated, yet endangered animals; penguins, chimpanzees, lions, painted wolves and tigers. Each in a heroic struggle against rivals and against the forces of nature, these families fight for their own survival and for the future of their dynasties.
COMMISSION // NATIONAL YOUTH CHOIR OF GREAT BRITAIN
I'm very pleased to announce a new commission, by the National Youth Choir of Great Britain. I have been asked to create a new work for their Summer series 2019.
The piece will be intersection of choral setting, along with live electronics and visual projection.
More information soon.
NEW ALBUM PROJECT // Working Title METAMORPHOSIS
GENERAL MAGIC // FEATURE PREMIERES AT TRIBECA 2018
General Magic has had the honour of being selected for Premiere at the Tribeca Film Festival 2018. The Feature, scored by me, has been received with rave reviews and has already been picking up awards, most recently Winner of Best Documentary at the LA Film Awards.
The soundtrack will be released soon.